The JCM quality policy statement focuses upon: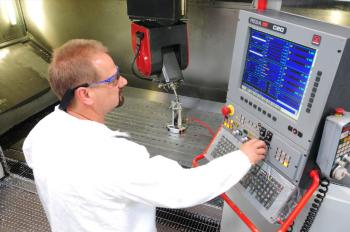 The pursuit of the greatest value to its customer base through the  JCM application of advanced technological approaches in the processing of  component parts and modular assemblies, which also leads to competitive pricing for products.
Providing defect-free products, to its customers.
Continuous Improvement, in all aspects of the JCM  Quality Assurance System.
Adherence to the company quality policies and management directives.
JCM is committed to understanding and meeting the quality needs and expectations of all its customers, subcontractors, and associates.
JCM affirms this commitment, and has established a comprehensive Quality Assurance System, which allows JCM to meet all of the requirements of the ISO 9001 International Quality System Standard, the SAE AS9100 Revision Aerospace Industry-Specific Standard.
This quality policy statement is contractual with JCM, when referenced in the Purchase Order or the JCM General Terms and Agreement for subcontractors.
JCM personnel adhere to the intent of the company's quality policy statement, as well as the directives of its quality policy manual and the supporting quality system documentation.
JCM aggressively strives to ensure that customer satisfaction is achieved at all times, and in all commitments.
The entire JCM Management Steering Committee (MSC) both endorses the adherence and execution of the company's quality policy, as well as the directives of this quality assurance policy manual and its supporting quality system documentation
JCM Executive Endorsements
On January 05, 2005, the Undersigned agree to the elements of this Quality Policy Statement, with its clear intent as a documented quality and business system based upon ISO 9001 International Quality System and the SAE AS9100 Revision B Aerospace Standard. This document has a current revision level of "NC":